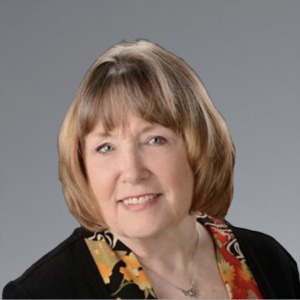 I have been interested in Real Estate since childhood. Growing up in West Hartford, I spent many hours with my Dad going to open houses and later as an adult, continued on in the same fashion ( just ask my children). My first home was located in Talcottville (Vernon) and built in 1960. It was an affordable 5-room ranch, nice lot, easy commute, and good neighborhood - typical first time homeowner property. 2.5 children later, we decided to build a home in Coventry. At that time there were no REALTORS specializing in buyer representation so we had to manage the entire project on our own. As I have been an antique collector since a young adult, to that end I also savored antique homes. My newly built home was representative of a farmhouse. That lasted 5 years, and many old houses to view, we purchased an experience!! A wonderful home built in Coventry a 1780s' meeting house with a 1830's gable end to the road Greek Revival home. 6 acres of land 5 barns 2 goats all the things for kids to enjoy. Anyway things being things life changed again. We sold the house and I moved to Willimantic to be close to the Stained Glass business that I owned and rented a Victorian home on the Hill.
My next purchase was a wonderful 1927 -4 square home in Willimantic and has been on the Victorian Days Tour 3 times. Now with 4 children and a home and a full time career as technical site manager in RI for Fleet Bank, I had the flexibility I needed to enjoy my home and my involvement in the Willimantic Victorian Neighborhood Association and Windham Textile and History Museum, doing some glass projects on the side and securing my REALTORS license in 2002. I am no longer in banking and am a full time REALTOR with training in selling early antique and classic real estate. And 36 years later I am still in my classic home!
Yes my children have grown up, they all have their own families, Own their own homes - two purchased their first homes from me 18 years ago!
I enjoy working with first time homeowners as it provides an opportunity to educate and assist them with the first major financial investment they will make (in most cases). It is a great thrill to help someone realize a dream- someone who never thought they would ever own a home of their own.
So now you know a little about my background, I am ready to to assist you with that most important decision and thrill!
Jennifer Pease Clark REALTOR
CT Trust Trained REALTOR
AHWD/SFR/ePRO
Sold on 2/28/2023 329 Chewink Rd
Chaplin, CT 06235